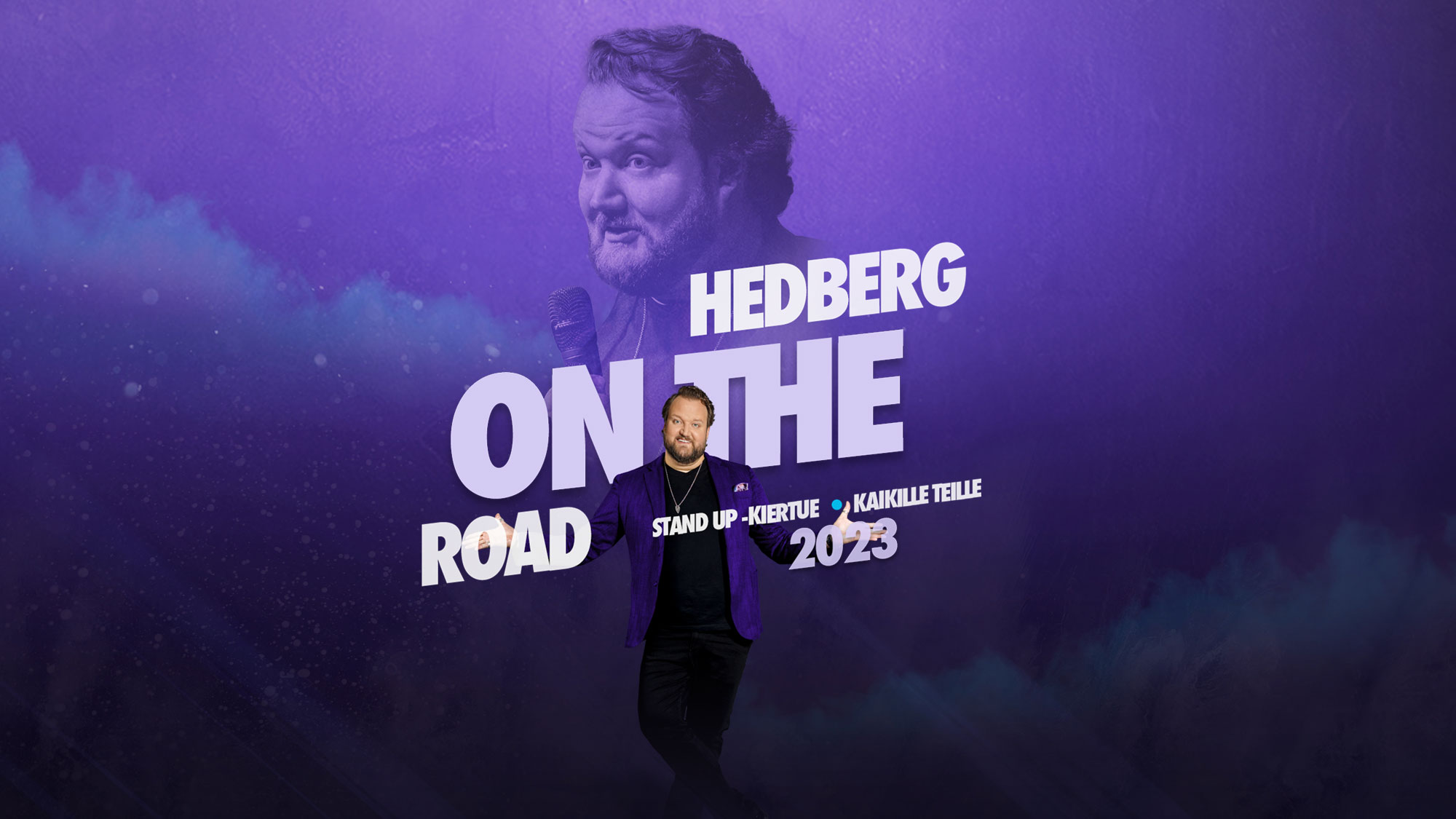 SAMI HEDBERG ON THE ROAD
Hedberg On the Road starttaa TO 16.3.2023 kaikille teille.
Kevään hauskimmalla kiertueella nautitaan Samin käsikirjoittamista nauruhermoja kutkuttavista tarinoista, mielikuvituksen synnyttämistä hahmoista sekä improvisaatiosta. Nyt mukana myös suositut Show & Dinner -paketit!
Tervetuloa mukaan nauttimaan tästä vuorovaikutteisesta ilotulituksesta! HUOM! Ruokailu on mahdollista varata myös tähän esitykseen!
 Esityksen kesto n. 2 tuntia (sis.väliajan)
31,50 € peruslippu (Lippupiste 35.00 + tilausmaksut)
29,50 € S-etu, eläkeläinen, opiskelija, työtön, varushlö, lapsi 13v.-17v.
(Lippupiste 32.00 + tilausmaksut)
27,50 € Ryhmä väh.20 hlö (ryhmämyynti Teatteri PROvinssin lipunmyynnistä)
(+ mahd. toimitus- / laskutuskulut)
Show & dinner 95€ (Lippupiste 95€ + tilausmaksut)
Lipun hinta sisältää ALV 10%
K-13
Ruokailut klo 16 ja klo 19
Ravintola Mama's
Astrum keskus
Dinner julkistetaan myöhemmin
Esityksen valokuvaaminen ja kaikenlainen tallentaminen on ehdottomasti kielletty (Tekijäoikeuslaki).
Tapahtuman tuottaa Posetiivi Oy